WARSHIPS IFR Guide to the Royal Navy 2017/18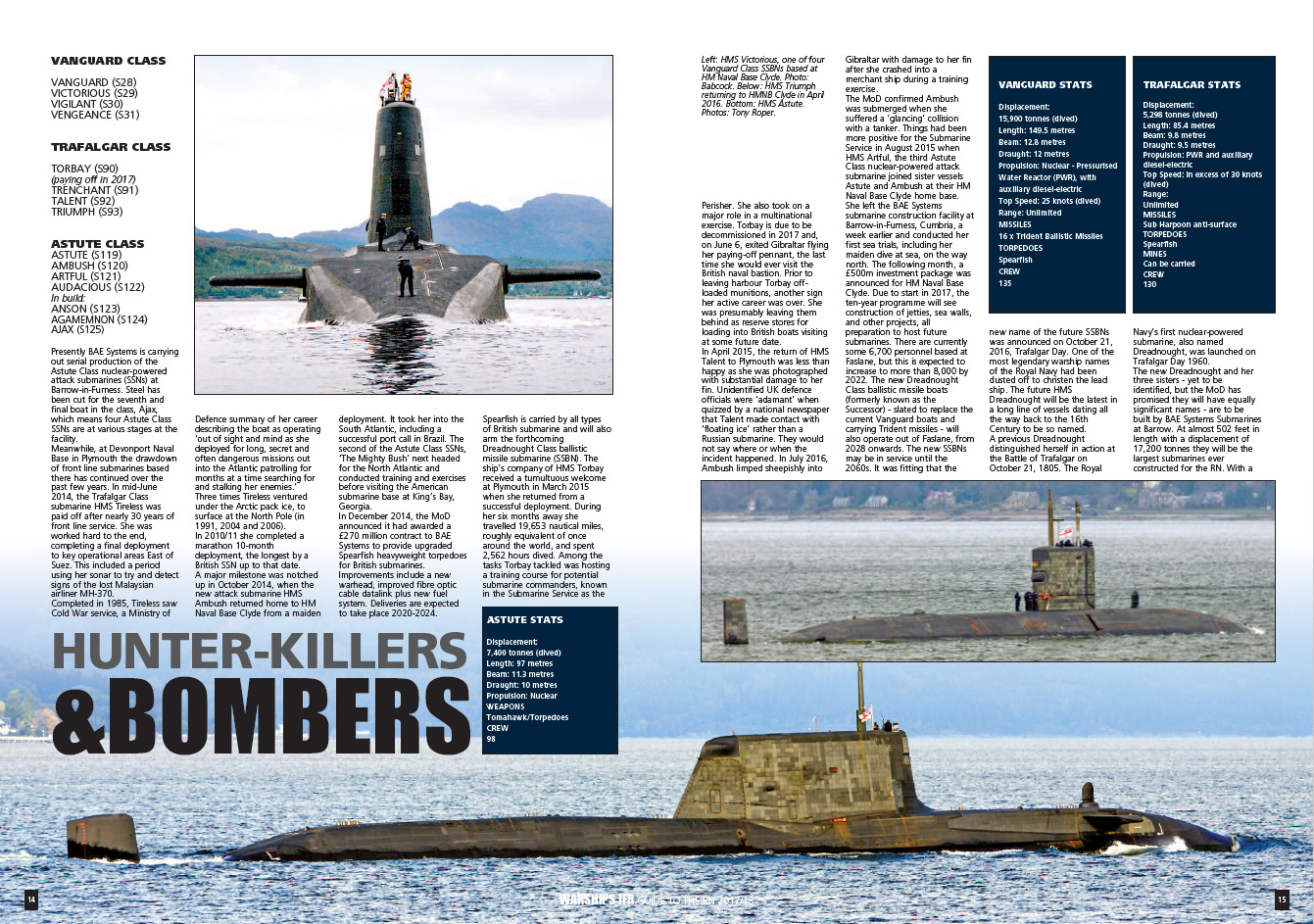 WARSHIPS IFR Guide to the Royal Navy 2017/18
It is surely both the best of times and worst of times for the modern Royal Navy.
The UK's maritime defence force is grappling with the twin challenges of bringing the largest and most sophisticated warships it has ever built into service while coping with the strain of expanding global missions for its existing combat fleet.
In the eighth edition of the highly popular WARSHIPS International Fleet Review Guide to the Royal Navy the big issues confronting today's British navy are weighed up. These include the advent of the gigantic new Queen Elizabeth Class super-carriers, along with the latest developments in future fighting ships, submarines and weaponry.
The various components of what remains one of the world's foremost navies are assessed, along with ship type profiles, naval aviation, amphibious warfare forces and much more, including aspects of naval heritage and other noteworthy developments.
A top team of writers provides commentaries and analysis, with stunning imagery from talented photographers. It all combines to maintain the high standards of previous editions.
There are highly illustrated ship profiles (including details of recent front line deployments and also refits that maintain vessels on the cutting edge). These are divided up into: Submarines, Amphibious Ships, Mine-hunters and Survey Vessels, the Royal Fleet Auxiliary and Patrol Vessels.
Features include an analysis of 'The RN in a World of War', options for the future Type 31 frigate design, how submarine are pivotal in UK national security, a consideration of the careers of the Invincible Class carriers plus the strategic necessity of fielding powerful and capable amphibious warfare forces. There is also a report on the Fleet Air Arm in transformation, along with essays on whether or not the RN should have a tall ship training vessel like other navies, the Queen Elizabeth Class carriers and an up-dated Fleet List of warships, principal commando units and shore bases.
There is also our eagerly devoured 'State of the RN' leader commentary. It offers hard-hitting analysis of where the Royal Navy stands as it sails into a new era of strike carrier power projection, especially with formidable threats from potential enemies multiplying by the day.
Plus much more!