Cold War Thriller is an Inspiration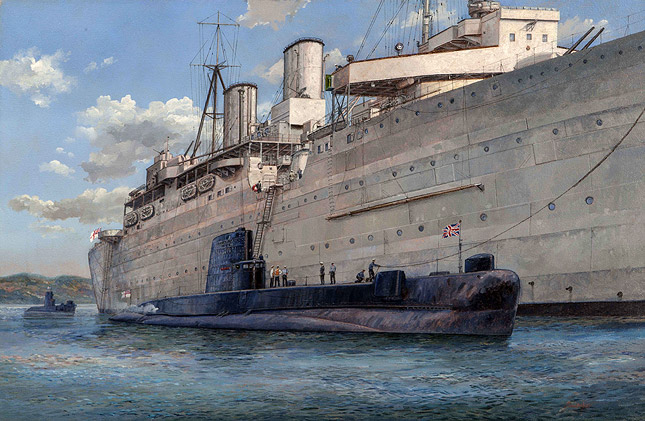 'Hunter Killers' has inspired a major new piece of art that was just been unveiled at the Royal Navy Submarine Museum (RNSM). A specially commissioned painting by well-known maritime artist Paul Wright has been bequeathed to the RNSM by the family of the late Lieutenant Commander Alfie Roake. The painting depicts the veteran Cold War submarine HMS Turpin, which also featured in the narrative of 'Hunter Killers' on dangerous patrols in Soviet waters while under the command of Lt Cdr Roake. Formally being presented to the RNSM by Alfie Roake's son and daughter, John and Catherine Roake, they were inspired to commission the painting and present it to the museum after reading about their father's Cold war exploits in 'Hunter Killers'. It is a great honour to have provided the inspiration for the new painting at the RNSM. Further details can be seen on the Royal Navy Submarine Museum website here. Paul Wright in the past provided the powerful cover art for my award-winning book 'Killing the Bismarck' and has also worked with me on projects for WARSHIPS International Fleet Review magazine. He is one of the UK's foremost maritime artists.
Just for the Record
A mention for 'Hunter Killers' in the Daily Record on Saturday: Fellow South West-based naval author Julian Stockwin (he of the Kydd series of Georgian-era naval novels) was asked by the Scots national newspaper to highlight some favourite reads and as an admirer of 'Hunter Killers' kindly gave it a mention. As a Scot (by birth) it's nice to get a wee mention in the Daily Record.